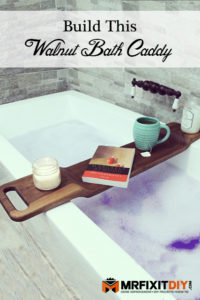 This year for Valentine's Day I decided to make my fiance a bath caddy for the tub. I've been wanting to make this project for quite a while and I thought Valentine's Day was the perfect excuse. Check out the video to follow along and see how I made it!
✕
Join the MRFIXITDIY.COM Newsletter
Sign up to get the latest content by email.